As I mention early in SCCM OSD: Tweak OSDResults without UDI (Part 1), I will try write a part 2 of how to show up OSDResults without UDI step.
Before you start to doing this, I will highly recommend you disable F8 debug mode in winpe boot image for your production environment, for security matter. Because the script is password involved.
When you don't use UDI to select what applications you want to install, you can use "dynamic applications".
There are already many very nice post about how to do that, here are few examples:
https://sccmentor.com/2015/03/12/dynamically-deploying-packages-and-applications-to-computers-using-a-task-sequence-via-powershell-in-configmgr-2012/
https://www.petervanderwoude.nl/post/install-computer-targeted-application-during-os-deployment-via-powershell-and-configmgr-2012/
https://www.petervanderwoude.nl/post/install-user-targeted-applications-during-os-deployment-via-powershell-and-configmgr-2012/
My collage Tommi came up a really good idea, use Administrative categories. So we start to make our own script to install dynamic applications based on Administrative category.
And I started to work on the OSDResults without UDI.
(About the function Write-CMLogEntry, I borrowed it from Nickolaj Andersen, you will find this in many of his scripts, I found it very useful to write logs during OSD)
In the script, I have added line 90 to 123, in case if you want to priority some applications installation.
(First, disable UDI wizard or set SkipWizard to YES. 🙂 )
Step 1.
Add the service account name and password in Collection Variables, you will find the variable name "svcaccname" and "svcaccpassword" in the script.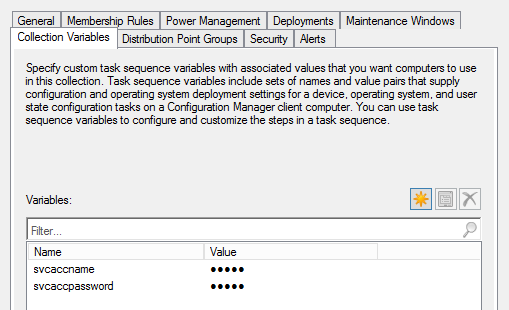 Step 2.
Copy my two scripts to a folder, create a package of that (without create program), let's name it example "OSD Custom Scripts"
Step 3.
Create and assign your application to Administrative category "OSD Apps", sama category name in script "Get-CategoryOSDApplications.ps1" line 79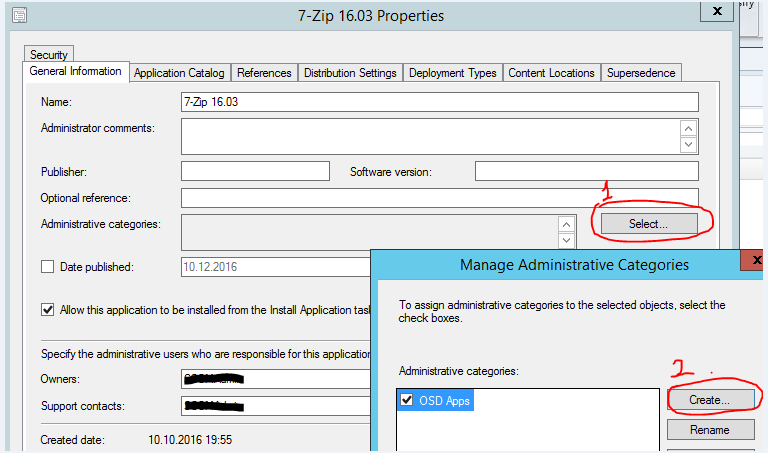 Step 4.
Disable the original "Install Applications" group, and add a new one.
Create a new step "Run PowerShell Script", Choose Package "MDT Custom Scritps", Script name "Get-CategoryOSDApplications.ps1", PowerShell execution policy "Bypass"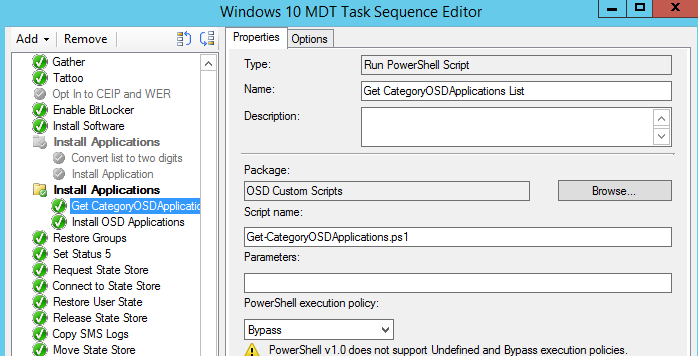 Step 5.
Create another step "Install Application". Set Base variable name "AppID", this is the same variable in the "Get-GategoryOSDApplications.ps1" script, line 127 "AppID$Id".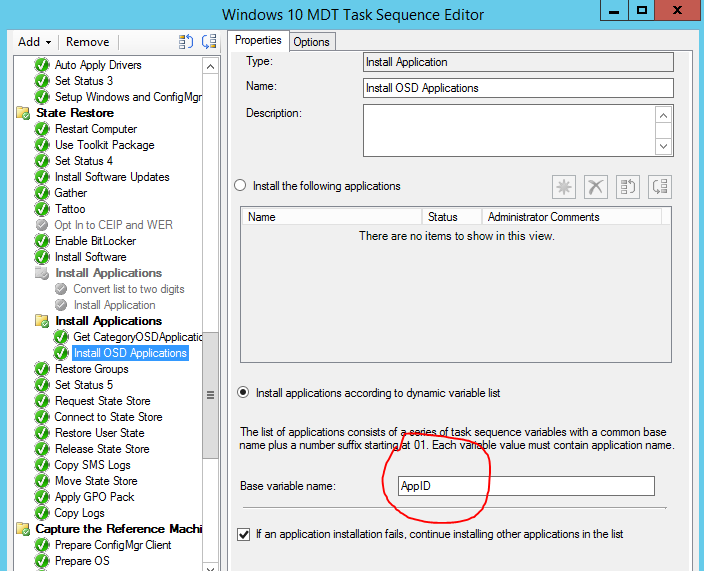 Step 6.
Remove "SkipWizard equals "NO" " from "OSD Results and Branding" Group Options settings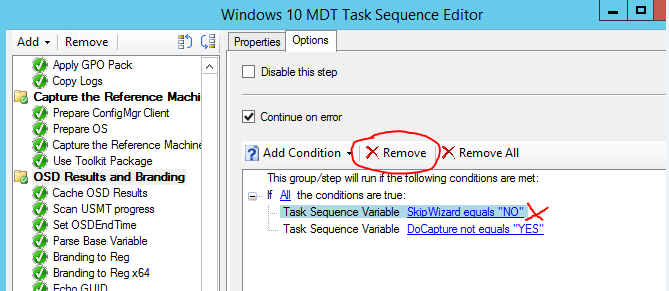 Step 7.
Disable the original "Scan Installed Apps" Step.
Add anoter "Run PowerShell Script" step, name it "Scan Installed Apps". Choose package "OSD Custom Scripts", Script name "Get-InstalledApps.ps1, Powershell execution policy: Bypass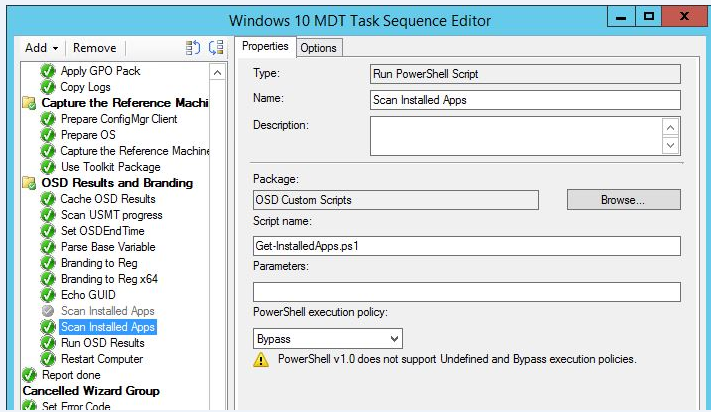 If everything goes smoothly, you show get the Installed Application results at the end of your TS. example like this: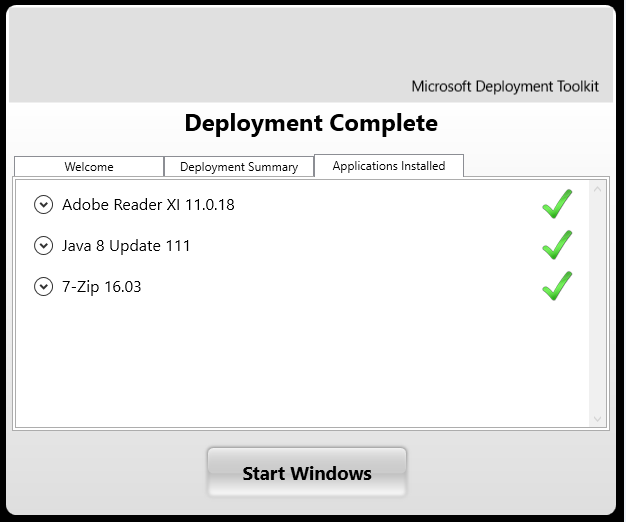 Feel free to comment if you have any questions related to this.
Here is the download link:
OneDrive: Click Here
GitHub: Click Here