This morning, I noticed in our SCCM Primary server, all components Type and Availability shows "Unknown"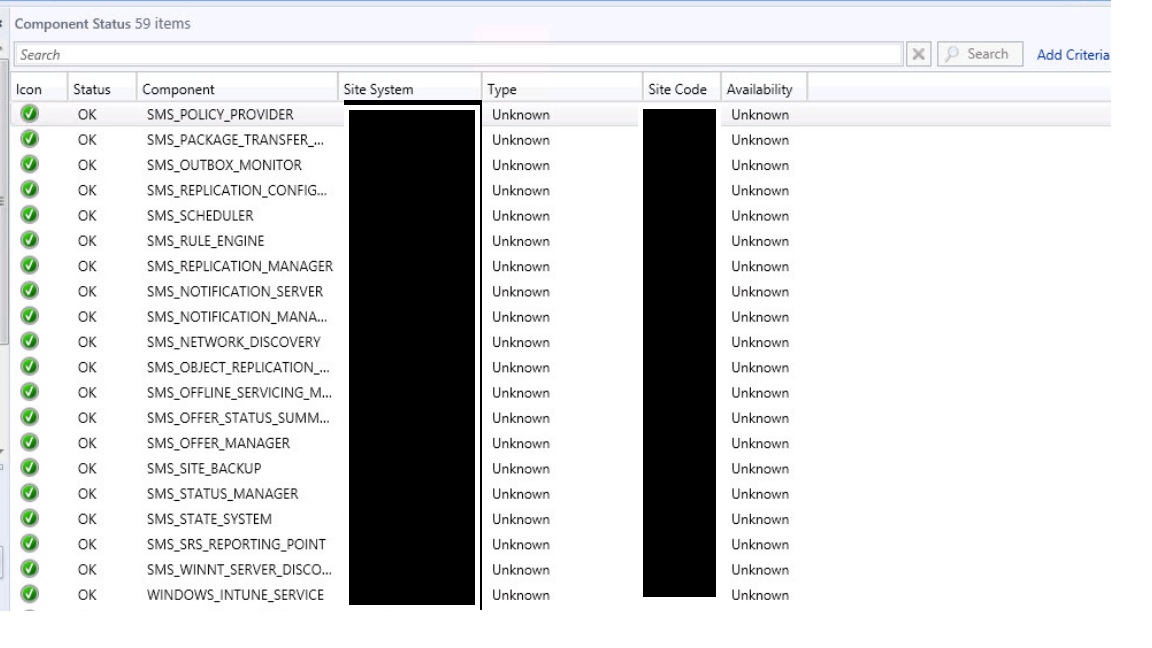 After awhile, "Type" and "Availability" shows correctly, about 60 minutes later, it shows "Unknown" again, and it just repeatedly changes itself. We rebooted the server, but it didn't help.
Investigating further, I saw that the compmon.log on the site server displayed the following errors:
"Failed to read the required Operations Management component registry key values on local computer; error 6 (0x6)"
And it repeatedly try to add all the components to monitored component list again and again about each hour.

I found this post has same kind issues http://sccmstuff.com/troubleshooting/compmon-log-errors-6-0x6/ , so I start check our registry, found out what is our problem key:
HKLM\Software\Microsoft\SMS\Operations Manager\Components\SMS_NETWORK_DISCOVERY
This registry key was empty, unlike other components registry keys. I remember we tested use Network Discovery to create boundaries automatically, but later we decided not to use Network Discovery and we deselected it. It seems the component's registry has left behind.
I made a backup of the Components registry, deleted SMS_NETWORK_DISCOVERY registry key, restarted SMS_EXECUTIVE service. The log is clear without errors. It didn't try to add those components to monitored list again. All components shows status correctly.