Why I call it evil? Because I have been testing it for about one month, it really pissed me off, and it didn't work. Every time when I get it working the way I wanted, then I noticed something else go broken. So what do I want with multi-language Windows 10?
Windows 10, version 1803 with English, Finnish and Swedish language
Local user and groups is English, so administrator is administrator, not järjestelmänvalvoja
By default, everything is in Finnish.
Use MDT to deploy, and allow join Azure AD
Recovery reset
Start with Windows 10, version 1803, Microsoft deliver language translation improvements via Local Experience Packs, also referred to as LXPs, package is smaller than fully translated Language Packs (those cab files), you and download and update that from Windows store. You can also download the offline appx file from Windows Store for business and use Add-ProvisionedAppXPackage or dism add the LXPs in your deployment. So I begin to test use only LXPs. It was very simple, and seems all the language settings are correct after deployed.
I really wish it is that simple, until one day I start test recovery reset. It didn't work. Always about 31% then stopped "There was a problem resetting your PC"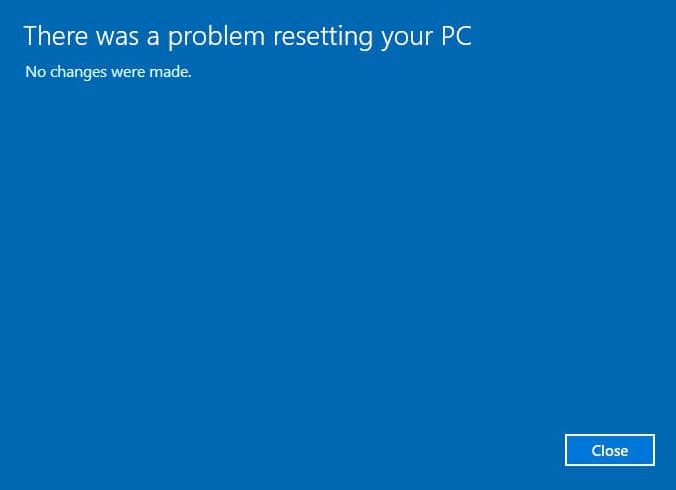 Open C:\$SysRest\Logs\Setuperr.log, it complains about missing language, so I added full translated language lp.cab back to my captured wim image. Reset seems to work, reset 100% and I can see the page where can choose language.
Not happy too fast, after choose language, it said "Just a moment", the went back to choose language page again. It went to loop.
In the end, I give up using LXPs during deployment or during capture, because I need the recovery reset or the wipe function via Intune.
If you have different test result, please do let me know. Thanks. 🙂
UPDATE: Tested with Windows 10 version 1809 (re-released on Nov.14.2018), no issues with LXPs.