Jun.28.2018 was an important day for me, we SCConfigMgr blog hosted our first user group event in London Microsoft Reactor amount 7 speakers and 83 attendees. You can find more details in here. I am honored as part of SCConfigMgr team, and as co-speaker with Nickolaj Andersen.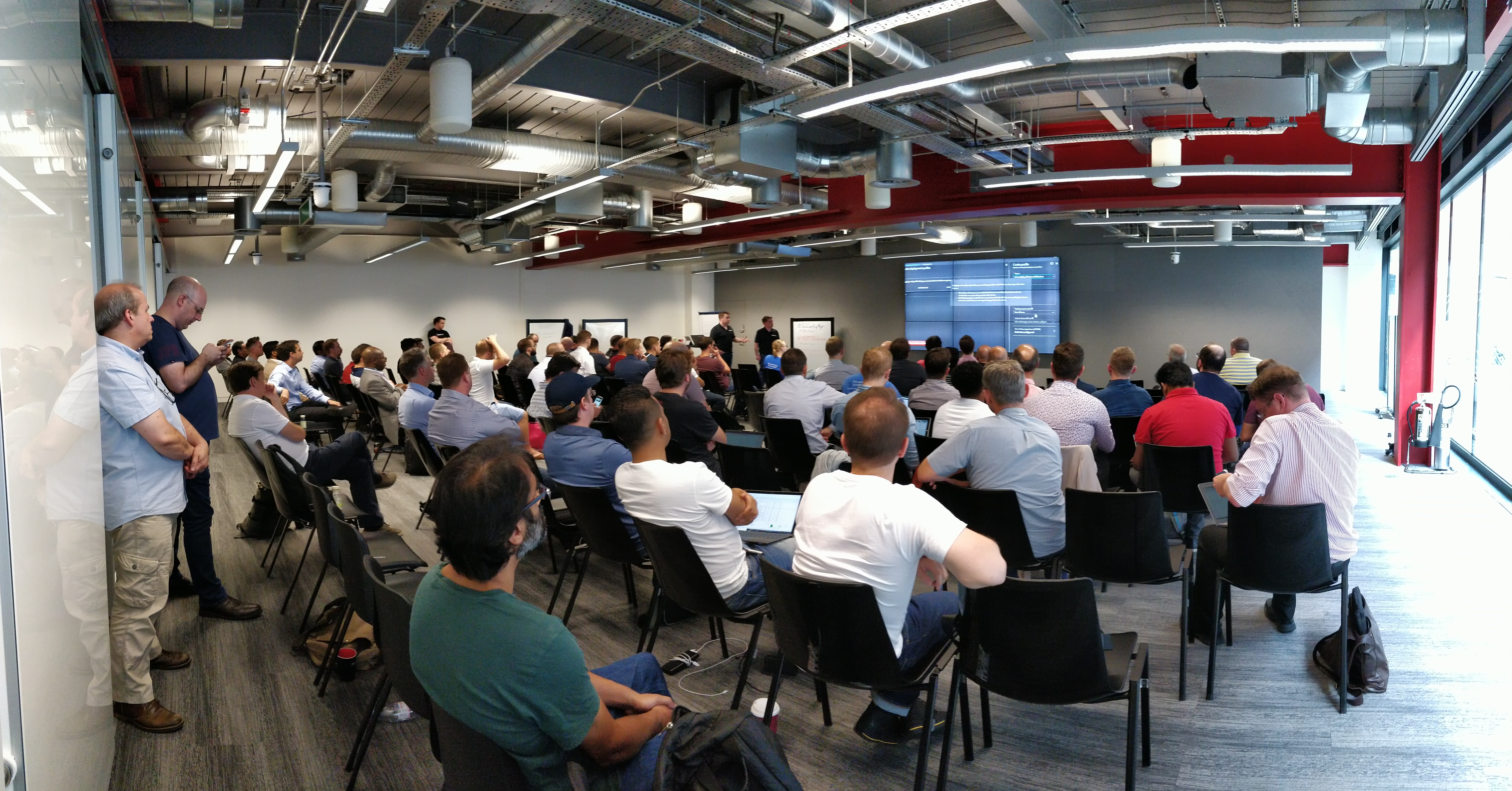 Honestly I was nervous and scared before the summit, before the minute when say "Hello, I am Sandy". Cathy asked me why am I nervous? I don't actually know. I simply just put the "nervous" on myself without even know why. 🙂
As you can guessed, everything turns out fine, we all did good, so as I (at least I think so). I did froze for 2 seconds, not sure if you noticed, but I wasn't nervous as I thought. I took Cathy's advice, say hello to attendees before our session starts. For me, that is a big step, why I say that, because I am actually very shy, not usually talk to anyone that I don't know, most of time I will sit in a corner in group of people, hoping no one notice me, or I use my phone pretend I am busy to avoid conversations. I often worried my finnish language is not good, or my english language is not good, that I might not understand what people are talking about or I couldn't explain what I tried to say. I know this has been always my weakest spot, and I intend to change it.
If I must find a reason why I think I will be nervous, it is possible because of the unknown situation, because of meeting new people that I haven't meet before. It's like opposite of "exciting", when I was younger I am excited of new things. Now I am older, it became first "excited", then "nervous".
So why turns out I wasn't nervous? We had topic about Co-Management, I tested this new feature since the same day Microsoft announced it in Ignite 2017, it has been 9 months. In this 9 months, I have been testing that over and over again, it's like I can set up that in my brain without watching my computer. I have talked about Co-management over webinar last year, present that in our company internally. As many of my friends told me, pick a topic that you know best! Thank you guys!
And one more reason calm me down is that: I know I am surrounding by friends that I trust, surrounding by the people who support us.
One advice I got was "imagine your audiences are naked when you are nervous". I promise I didn't do that since I wasn't nervous after all. 😀
Thank you all for reading this, and thank you all who came to our summit, and thank you all who has been supported me in these years!
Thanks for Nickolaj, Maurice and Terence who invited me as part of SCConfigMgr team!
Mostly, I am grateful for my families, specially Mikko. If you were in our summit, eating those delicious finnish candies, Mikko is the one who offered them, so ask him for more candies next time. 😀