Fixed: 23.10.2016, Change "PeerCache" to "BranchCache", thanks for Phil! (I remembered why did I put peercache in the beginning, when using Application SDMPackageXML, it use a keyword "peercache" to define BranchCache settings. 😀 )
Updated: 23.10.2016, Added Package (Advertised), so please download the tool again.
I thought was easy to make this tool when I started to make it, but it took me almost three weeks. Had a bit troubles with those little checkboxes and combobox.
This tool works on Applications (MSI, Script, APPV-4, APPV-5) and Packages. OSD will coming soon.
What does this tool can do for you?
This tool will list all Application DeploymentTypes' and Package Advertisements' PersistCache, BranchCache, Fallbackto DP, DownloadOnSlow network settings from your SCCM, and let you modify those settings. You can modify each single setting or modify all of them, then save the setting.
Checkbox unchecked is False(Disable). Checkbox checked is True(Enable).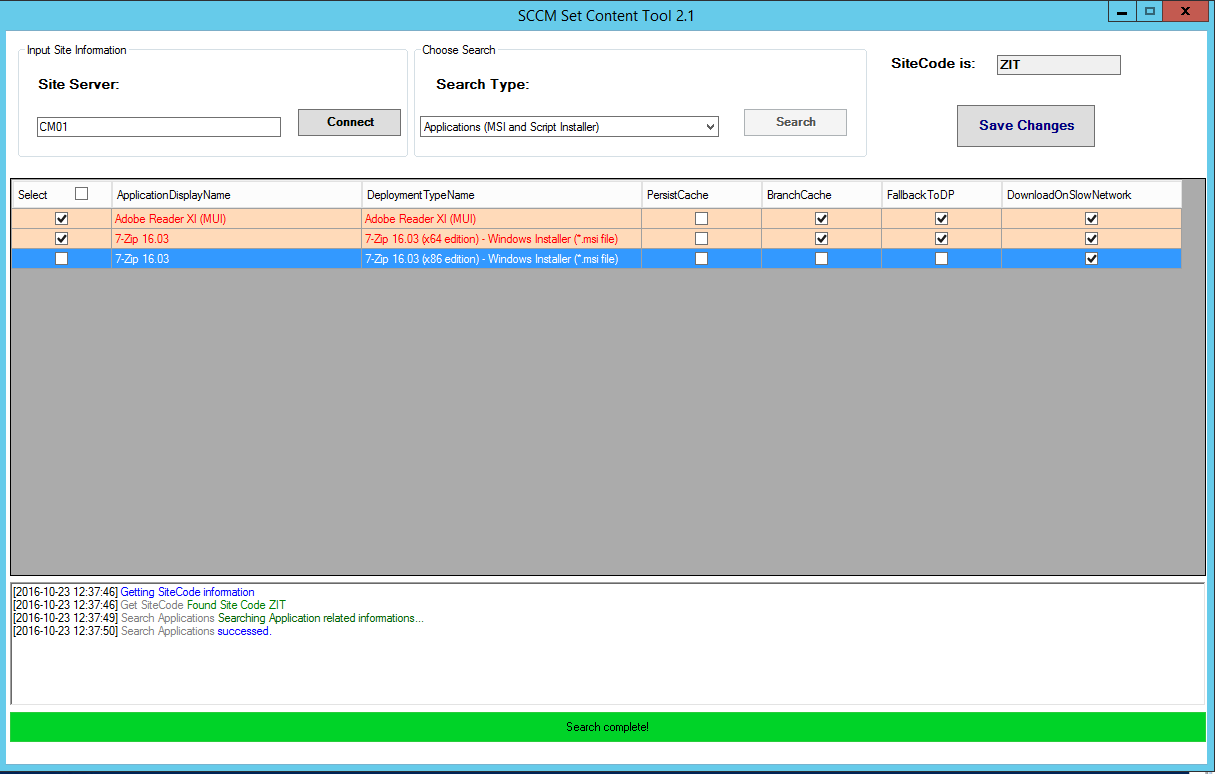 How to Use:
Put you site server, click "Connect" (It will try connect your site server to get the site code, and check if you have SCCM Admin console installed)
Choose Application type from Search Type
When you get your list of Applications, check the check box in "Select" column each row, active row edit mode, after that can modify PersistCache, BranchCache, FallBackToDP, DonwloadOnSlowNetwork.
Or you can check the check box in the "Select" column header, such as "Select All" function.
After done modification, click "Save Changes" button.

Remember, it only does changes of those have "Select" column Checkbox checked.
You can download this script from TechNet: Click Here